Power Digital helped redesign the Wyong Drama Group website, and migrate historic content from their old website. We focused on the homepage design, in order to draw patrons in and encourage them to buy tickets. Power Digital performed SEO on the site, to capture any audiences searching for theatres on the Central Coast.
Check out the Wyong Drama Group website.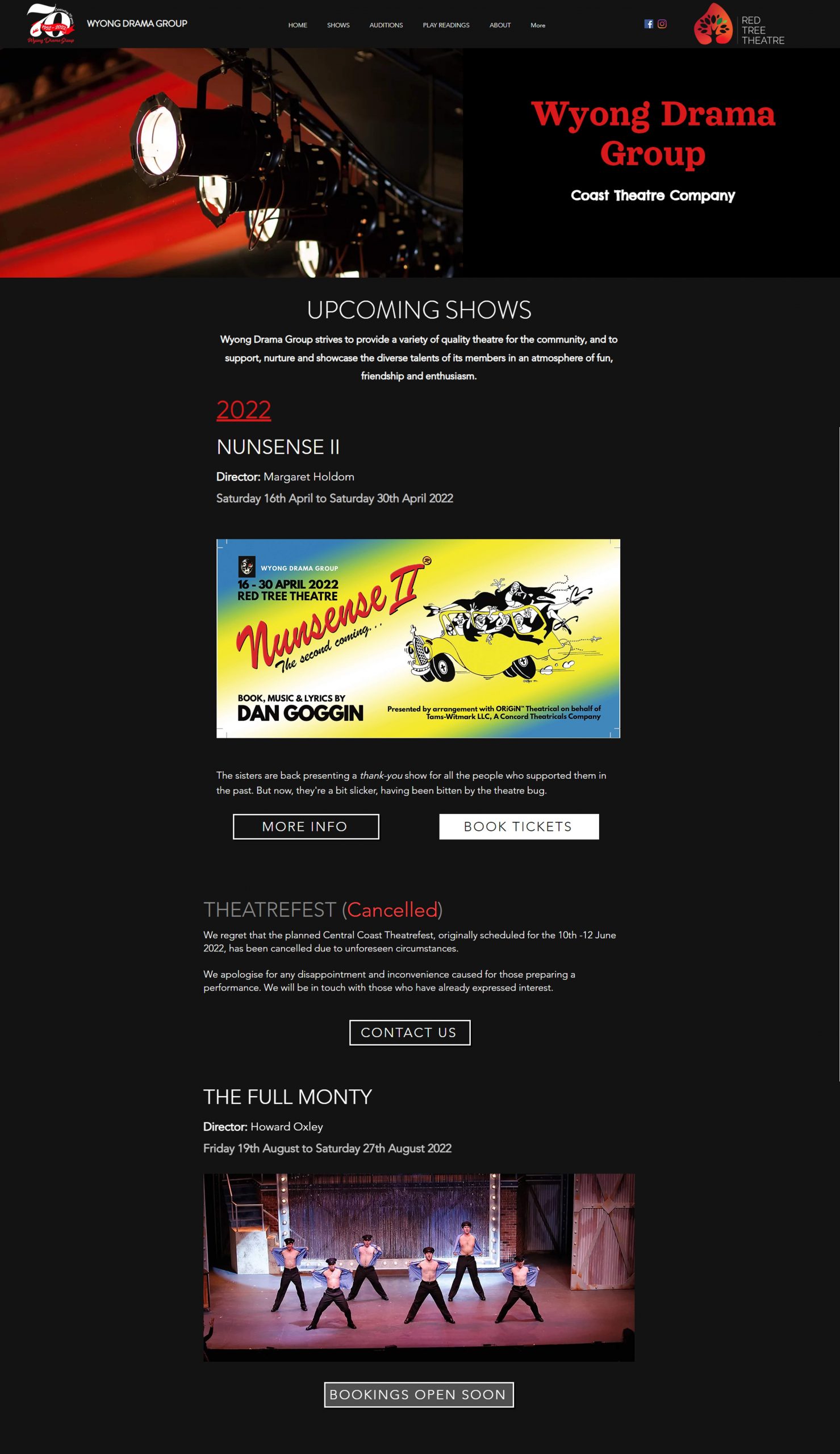 Get in touch for a free quote and advice on how we can best help you get online. We're looking forward to getting to know you!