Giving Old Sites New Life
We provide SEO services, redesigns and improvements to existing sites. We can refresh your site styling, or add new features (such as an online store). Check out some of our typical improvements below:
Have an old, broken site you would like to bring into this century? We will work with you to choose a new look and layout, then give your site a makeover.
We add new features to existing websites, including e-commerce (online store), videos, galleries, animations, contact forms, booking systems, appointment calendars (e.g. Calendly) and Google Maps.
We can migrate your website onto newer platforms, such as WordPress, Shopify, Weebly or Wix, to allow for greater functionality and easier management.
SEO and load time improvements to help your site rank better in search results, and retain visitors.
A design refresh will give your website a professional look and build trust with visitors. In most cases only small changes are needed to transform your website into a place you're proud to show your friends, family and customers. We can modernise your website by:
Updating the theme, fonts, graphics and animations.
Fixing broken links and images not loading.
Removing jarring elements and busy backgrounds.
Aligning content and removing empty spaces.
Updating the page structure.
Adding & deleting pages, and moving content.
You can let us know what new looks and styling you would like, or you can work with us and draw on our design experience.
Improvements and features
We will determine your requirements in a sit-down meeting, and help you decide which added features you need. Some of our common improvements are:
We can also add social share buttons, galleries, image sliders, social media feeds, embedded videos, in-page and external links, along with numerous other elements.
Often website and business owners would like to transfer their website to a new platform that is easier to manage. Most Power Digital sites are built on WordPress, because we recommend it to our clients as the most flexible and cost-effective option. 
We can migrate your site from any platform, and onto any of these:
SEO Services And Optimisation
Our on-site SEO and speed optimisation process starts with a site audit. We use tools to analyse your website, and identify issues concerning mobile responsiveness, unnecessary redirects, duplicate content, security issues, among others. Page-load time is also a major factor for search rankings, so we focus on reducing this.
Our optimisation includes:
Keyword research, and adding keywords to your title and meta tags.
Ensuring you have only one version of your site indexed, and it is secure.
Adding internal links.
Configuring Google MyBusiness.
Image compression and checking alt tags.
We also conduct some minor off-site SEO, such as helping your site get listed in relevant directories.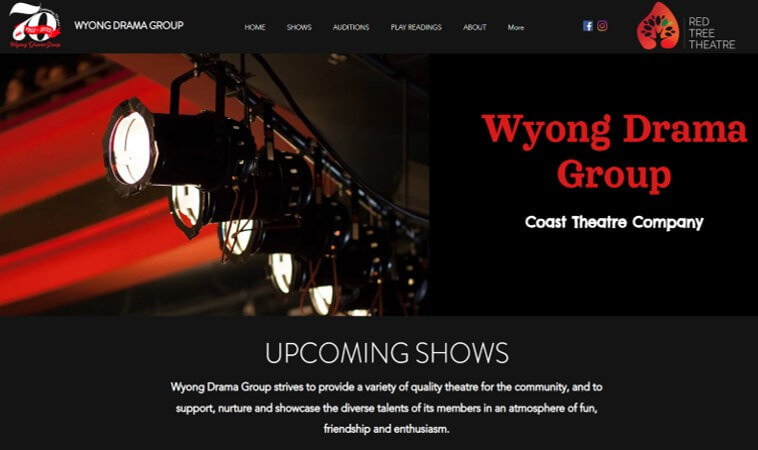 Beginner SEO & Optimisation
Keyword Research is finding what search terms (keywords) your potential customers are using to find what you offer. You aim to identify keywords that:
Are the most relevant to your products and services, and;
Have a high search volume, and;
Have low competition from other businesses.
To do this, you will need a keyword research tool, such as Semrush, WordTracker or Google Keyword Planner. Although you need to pay for these (except Google Keyword Planner, which is free with a Google Ads account), many have a free quota of searches per day. This is enough to get started.
To begin with, search for general keywords for your products or services (e.g. high-end women's clothing) and see which keywords are most popular. These are seed keywords. We base our optimisation for the higher-level pages of your website, such as your Home and About pages, using variations of these.
Then, search for keywords specific to your product categories or services (e.g. women's designer clothing, high-end women's dresses, etc). You will find the most popular long-tail keywords through this method. These typically convey a strong search intent, that is, customers almost ready to buy something. We base our optimisation for your lower-level pages, such as Product and Service pages, around these.
This is just the beginning of keyword research, and it is ongoing process. In our keyword research, we also look at trends, make observations, and focus on question keywords to help advise you content for your site.
Google rewards websites that can best provide what it's users are looking for. Like any business, it wants it's users to have the best experience so they keep coming back. Creating websites with thin content (not enough useful information on the page), copies content from other pages, or is generally hard to read, is not the way to get ranked.
Create content for users, not for search engines. A good philosophy is what can you do to help internet users, not what can they do to help me.
If you haven't already created your website, look at which keywords from your research you could provide value for. Aim for those that are highly specific and relevant to you (first and foremost) and have a high search volume with the least competition. Then search for these keywords in Google. What comes up in the top spots? That is the kind of content you are aiming to beat. Follow the common qualities that the top-ranking pages have, such as the format, and follow a similar theme. However, the trick is to find some way to improve upon them.
Internal Links
Internal links are links from a page on a website that lead to other pages on the same website. These help Google and search engines find and read all your pages. When adding internal links, it's important to make them accessible and informative. This means making sure they're not 'hidden behind clicks' such as in a drop-down menu, if possible. The linking text (a.k.a. anchor text) should also be an accurate description of the page it links to.
External Links
In-bound or external links, that is, from other websites to yours, are one of the top two ranking factors for Google. They signal a vote of confidence in your website – but they must be done properly.
Never buy links, or participate in link-exchange programmes (where you link to a website you're not related to, and they link to you) are not a good idea. At the very least, these inbound links will be devalued by Google.Again, the aim is to focus on helping the appropriate groups of users to find your site who would truly benefit from the content, services and products you are offering.
Some of the best ways to conduct link-building are:
Producing the most helpful, unique and interesting content for your site. People will naturally link to it.
Be a guest blogger on reputable and respected blog websites. Again, the purpose is to help people through the information you provide. You can find reasonable places in your article where you can link to more helpful information on your own site.
Reach out to happy customers or business partners. They might be able to recommend you on their own website.
Why Optimise or improve your site?
Our SEO services will improve your visibility in Google searches and potential customers will come across your site more frequently.
A modern redesign will ensure your website is error-free, intuitive, user-friendly and leaves a positive lasting impression. Visitors will stay on your site for longer.
A well-designed website built on a platform you are comfortable with will save time when it comes to edits and updates.
Interactive forms and other features will allow your website to do more of your work, such as acquiring new clients. It also markets you and your business 24/7.
A well-designed website built on a platform you are comfortable with will save time when it comes to edits and updates.
Interactive forms and other features will allow your website to do more of your work, such as acquiring new clients. It also markets you and your business 24/7.
Get in touch for a free quote and advice on how we can best help you get online. We're looking forward to getting to know you!